Operations Environmental Management & Monitoring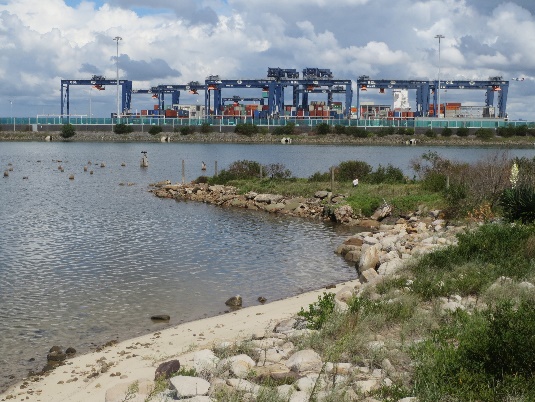 Hutchison Ports Sydney recognizes how the natural environment intersects with business and seeks to conduct terminal operations in an environmentally responsible manner. 
The Hutchison Ports Sydney terminal is part of the global Hutchison Ports Group and is committed to upholding the highest standards in environmental performance and adopting measures to identify and manage any environmental risks associated with our daily activities at our Port Botany site.
Hutchison Ports Sydney is committed to communicate, consult and promote co-operation with all employees, contractors, and visitors to continuously improve the overall environmental measures and support the sustainable operational outcomes.

HUTCHISON PORTS COMMITS TO SETTING SCIENCE-BASED TARGETS TO REACH NET-ZERO BY 2050.
Hutchison Ports is officially committed to setting both near-term and net-zero targets in line with the Science Based Targets initiative's (SBTi) net-zero standard. We aim to set ambitious emissions reduction targets in line with the latest climate science according to SBTi and reach net-zero greenhouse gas (GHG) emissions by 2050.
Recognising the risks and opportunities associated with climate change, Hutchison Ports is committed to developing a decarbonisation strategy across the Group. A net-zero strategic roadmap has been developed which takes into account the past emissions pattern, future plan on electrification of fleet, adoption of renewable energy and alternative fuel.
Through this commitment, Hutchison Ports also becomes part of the Business Ambition for 1.5°C and Race to Zero campaigns.
Click here to know more about SBTi.
Community complaints and Feedback
Sydney International Container Terminals Pty Ltd
Phone: +61 2 9578 8500
Community Complaints and Feedback Line: 1800 472 888
Email:  Contact Us/Community Complaints and Feedback
Operations Environmental Management Plans